marceldziedzic
.com
In a constant seek of a balance between, people, design, happiness, technology, emotions, yoga, experiences, business, heart, mind, yin, yang, peace, creativity, science, joy, non–duality & myself.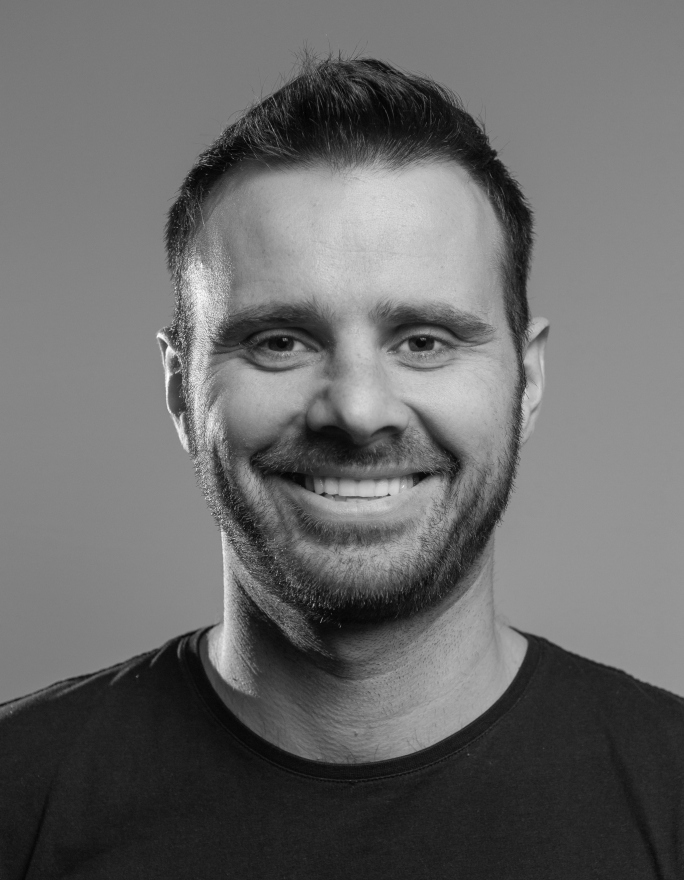 Career
Designer with over 15 years experience in producing detailed UX deliverables for complex cross–platform projects. Focused on human, not a user. Trying to find a compromise between business requirements, people needs and technology capabilities. Open–minded, perceptive. Willing to create.
2012 — Now

Design Coach

Workshops
Creativity & Design Thinking
Design Awareness
Lecturing

2015 — Now

Senior Product Designer

Business Requirements
User Testings
Experimentation
Concepts Validation

2008 — 2015

User Experience & Interface Designer

UX Deliverables
Wirframing & Prototyping
User Perspective

2007 — 2008

Usability Specialist / UI Designer

Interface Design
Usability Testings

2006 — 2007

Web / Graphics Designer

Web Interface Design
Graphics Design
(Basic) Frontend Development
Skills
It's all about a (non–compulsive) progress. Willingness to discover new, unexplored areas. Trying, taking a risk, never forgetting about the smile. To be humble about the Unknown.
Values

Empathy
Respect
Simplicity
Communication (NVC)
Inclusiveness
Co-Creation
Accessibility

Culture

Design Culture
The Way We Work
Design–Driven Innovation
Design Advocacy
Lean UX + UCD Agile
Human–Centered Approach
Insights & Inspiration

Strategy

Business Design
Problem Defining + (Re)Framing
Strategic Thinking
Unmet Needs
Business Model Canvas
Design Sprint
Value Proposition
Product Discovery
Sustainable & Disruptive Innovation
Data Driven
Process Mapping
Design Thinking + Service Design

Research

Quantitative & Qualitative Research
Use Case Definition
Interviews
Guerilla Research
Surveys & Focus Groups
Concept Exploration & Validation
Journey Mapping
User / Job Stories
H.M.Ws?
Pains / Gains / Needs
Empathy Map
Service Blueprint
Customer Journey Map

Design

Ideation
Hi-Fi Wireframes
Information Architecture
Interaction Scheme
Experience Design
Clickable Prototypes
Layout
Typography
Atomic Design + Tokens
Color Scheme
Design Systems
Microinteractions
Wireflow
Pretotypes
Paper Prototyping & Lo-Fi Prototypes

Testing

User Stories + Clickable Prototypes
Contextual Inquiries
Usability Testing
Checklist
Post Launch Testing
5 seconds Test
A/B Tests
Heatmap / Clickmap
Heuristic Evaluation
Cognitive Walkthrough
Workshops
Spent 8+ years leading a numerous workshops about the power of design and the way how organizations can use it to become more innovative, effective and to fit better to the market.

1,000+ attendees with a diverse level of professionalism and area of interests such as developers, product owners, testers, designers, managers and directors. Most of them stayed smiled afterwards.
See References…
The Role of Design in Innovativeness & Entrepreneurship

Design Culture
DesOps
Experimentation
Design Maturity
Known, Unknowns & Deep Unknowns
Business Design
Design Ladder

Design–Driven Innovation

Origin of Innovation
Sustaining vs. Disruptive Innovation
Creativity
Design Process

Employee Experience Management

HR + Design Thinking
Candidate Experience Management

Design Thinking & Service Design

Design Process
Service Blueprint
Era of Experience
UCD + Agile

Usability & User Experience

Heuristics
Usability Testings
UX / CX / BX / PX

Mobile Interface Design

Mobile UI Patterns
Power of Simplicity